24/7 SGDrivers Members Breakdown/Accident support:
When to use us?
*Exclusively to SGDrivers members.
Anytime you require breakdown/ accident assistance within Malaysia & Singapore.
---
Emergency Contact Numbers in Singapore:
995
Ambulance and fire service
6547 0000
Traffic police information hotline
1777
Non-emergency ambulance service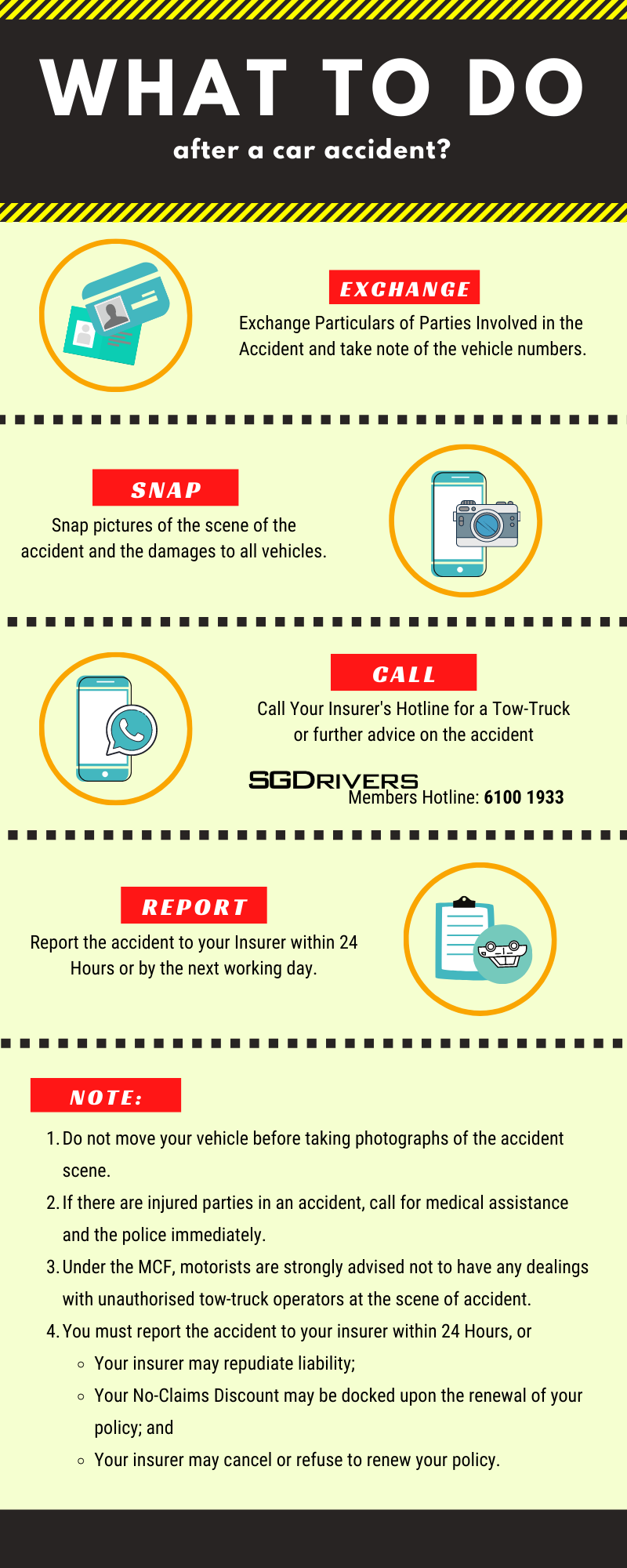 If there are injured parties in an accident, call for medical assistance and the police immediately.
A police report MUST be made within 24 hours if it involves:
→ Fatality;
→ Damage to government property;
→ Foreign vehicle;
→ Pedestrian or cyclist;
→ Hit-and-run case; or
→ Injury cases where
 i. at least one person involved in the accident was taken to hospital from the accident scene by an ambulance/ self conveyed; or
ii. any party involved in the accident was injured and obtained outpatient medical leave for 3 days or more