Price: $68,000
Depreciation: $11,303 (as of 14/11/22)
| | |
| --- | --- |
| Registration Date: | 29 Oct 2008 |
| Road Tax: | $1369 / Year |
| ARF: | $19,022.00 |
| | |
Descriptions
2008 Honda Crossroad 1.8A. Enjoy the pleasure of driving in this sporty SUV!  Purchase with ease from our direct deal assist. 
Learn more!

Let's take a tour!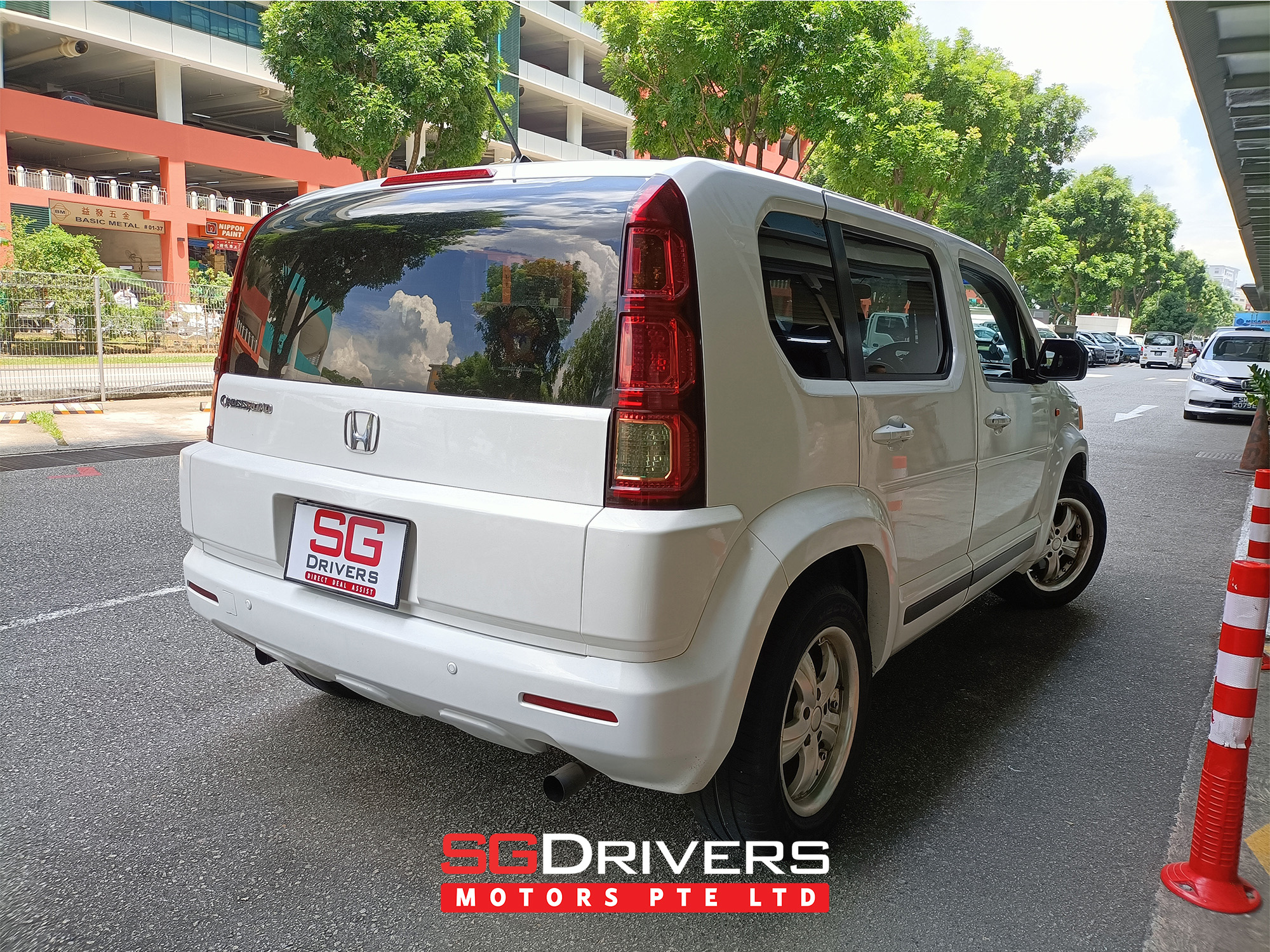 Sporty, Stable, Reliable
Leather upholstery, knockdown rear seats, sports rims, touch screen audio system, retractable side mirrors, reverse sensor and camera.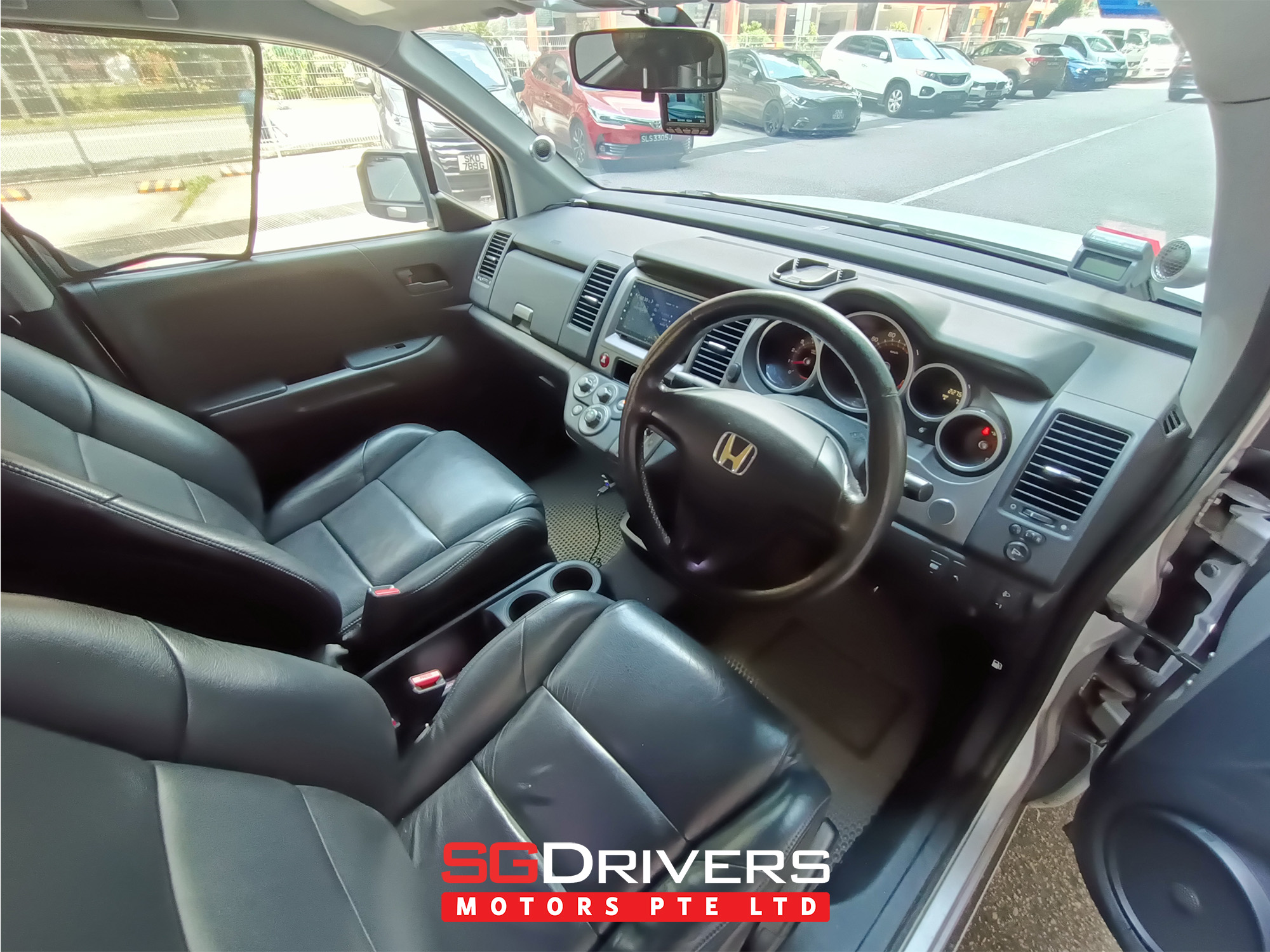 Built to last –
literally
Powerful and fuel-efficient 1.8L i-VTEC engine, 5-speed auto transmission, ABS, 2 x front SRS airbags, all-round disc brakes.
My Story
Every meaningful car has a story, here's mine. 
𝗙𝗲𝗲𝗹𝗶𝗻𝗴 𝗬𝗼𝘂𝗻𝗴 & 𝗔𝗱𝘃𝗲𝗻𝘁𝘂𝗿𝗼𝘂𝘀?
𝗟𝗼𝘃𝗲 𝗳𝗼𝗿 𝗦𝗨𝗩 𝗯𝘂𝘁 𝗻𝗲𝗲𝗱 𝗠𝗣𝗩 𝗦𝗽𝗮𝗰𝗲 +𝟳 𝗦𝗲𝗮𝘁𝗲𝗿𝘀?
𝗬𝗘𝗦! 𝗧𝗵𝗲 𝗔𝗺𝗮𝘇𝗶𝗻𝗴 𝗛𝗼𝗻𝗱𝗮 𝗖𝗿𝗼𝘀𝘀𝗿𝗼𝗮𝗱
𝗦𝗽𝗮𝗰𝗲 𝗳𝗼𝗿 𝗟𝗼𝘃𝗲 𝗢𝗻𝗲𝘀..𝗚𝗿𝗼𝗰𝗲𝗿𝗶𝗲𝘀..𝗕𝗶𝗰𝘆𝗰𝗹𝗲𝘀!
The DBA model is the best-looking Crossroad you'll ever get. Its outstanding looks give not only the looks of an off-roader but also 𝘀𝘂𝗳𝗳𝗶𝗰𝗶𝗲𝗻𝘁 𝗽𝗼𝘄𝗲𝗿. With its 𝗥𝟭𝟴𝗔 𝗲𝗻𝗴𝗶𝗻𝗲, easy acceleration is complete with its 𝟱-𝘀𝗽𝗲𝗲𝗱 𝗮𝘂𝘁𝗼𝗺𝗮𝘁𝗶𝗰 𝘁𝗿𝗮𝗻𝘀𝗺𝗶𝘀𝘀𝗶𝗼𝗻.
Being a Honda, 𝗥𝗲𝗹𝗶𝗮𝗯𝗶𝗹𝗶𝘁𝘆 is not an issue. 𝗠𝗼𝘀𝘁 𝗜𝗺𝗽𝗼𝗿𝘁𝗮𝗻𝘁𝗹𝘆, this unit is owned and well maintained by a reputable workshop owner himself. This isn't just a car purchased for everyday usage, but a love for something more. The adventure that lies ahead with open borders.
Get a 𝗙𝗥𝗘𝗘 respray of standard colours now with your purchase!
WE'RE ALWAYS HAPPY TO HELP!
Interested? This could be yours!
Contact:
Darius Chu
8833 3633
OR
Leave us an inquiry & we'll get back to you!