Price: $49,800
Depreciation: $9890(as of 17/01/23)
| | |
| --- | --- |
| Registration Date: | 30 Jan 2008 |
| Road Tax: | $1026 / Year |
| ARF: | $18,211.00 |
| | |
Descriptions
Nine generations of success, reliability and affordability. Built with toughness and sportiness in mind, certainly a daily commuter with the art of rally.
Learn more!

Let's take a tour!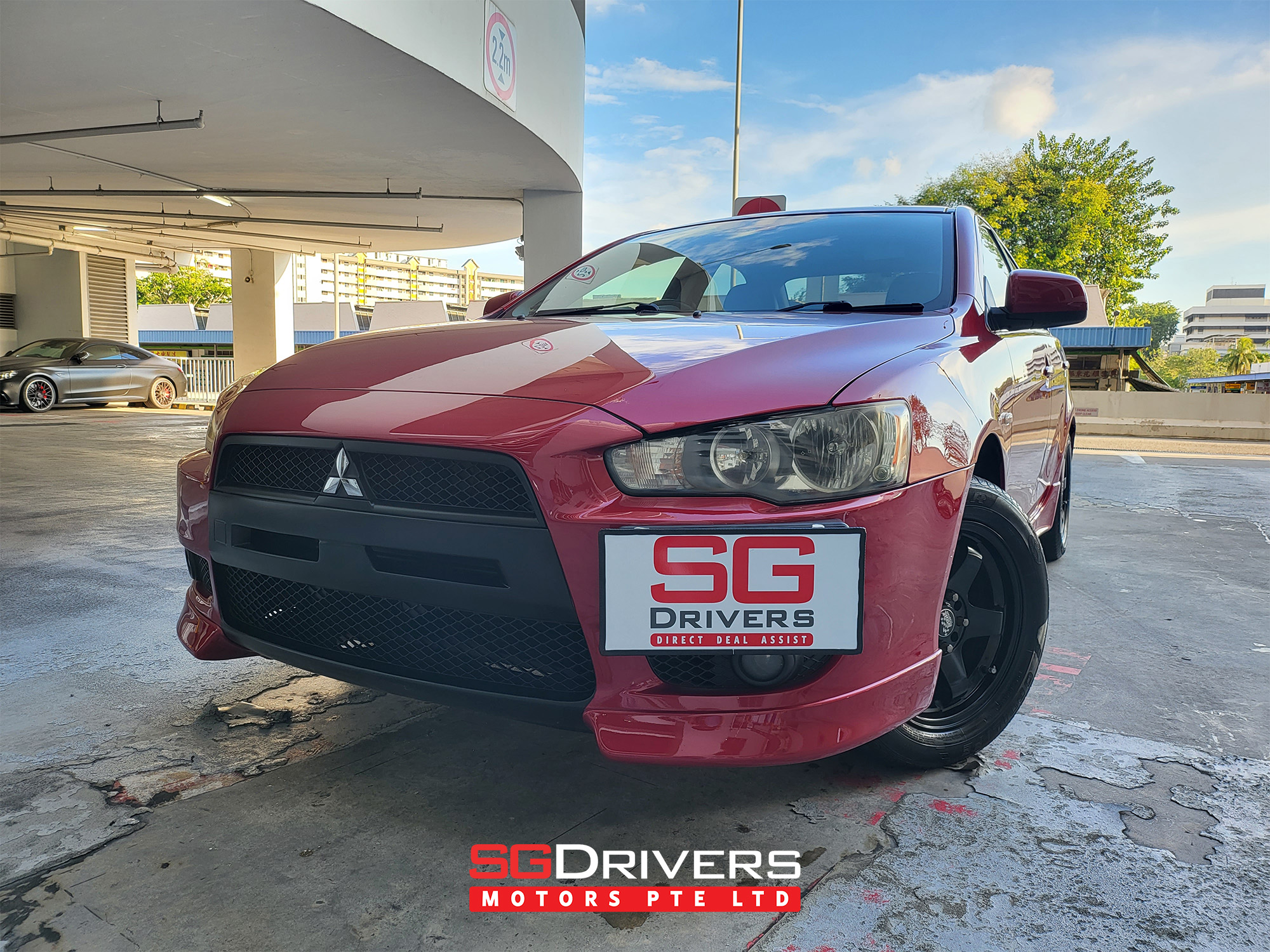 Sporty, Stable, Reliable
A car with rich history, that holds an iconic name. Here is a freshly painted Mitsubishi Lancer, view this beautiful lancer today!  This car is
Equipped with:
Sport Rims

Electric Folding Side Mirrors

Keyless Entry
Body kits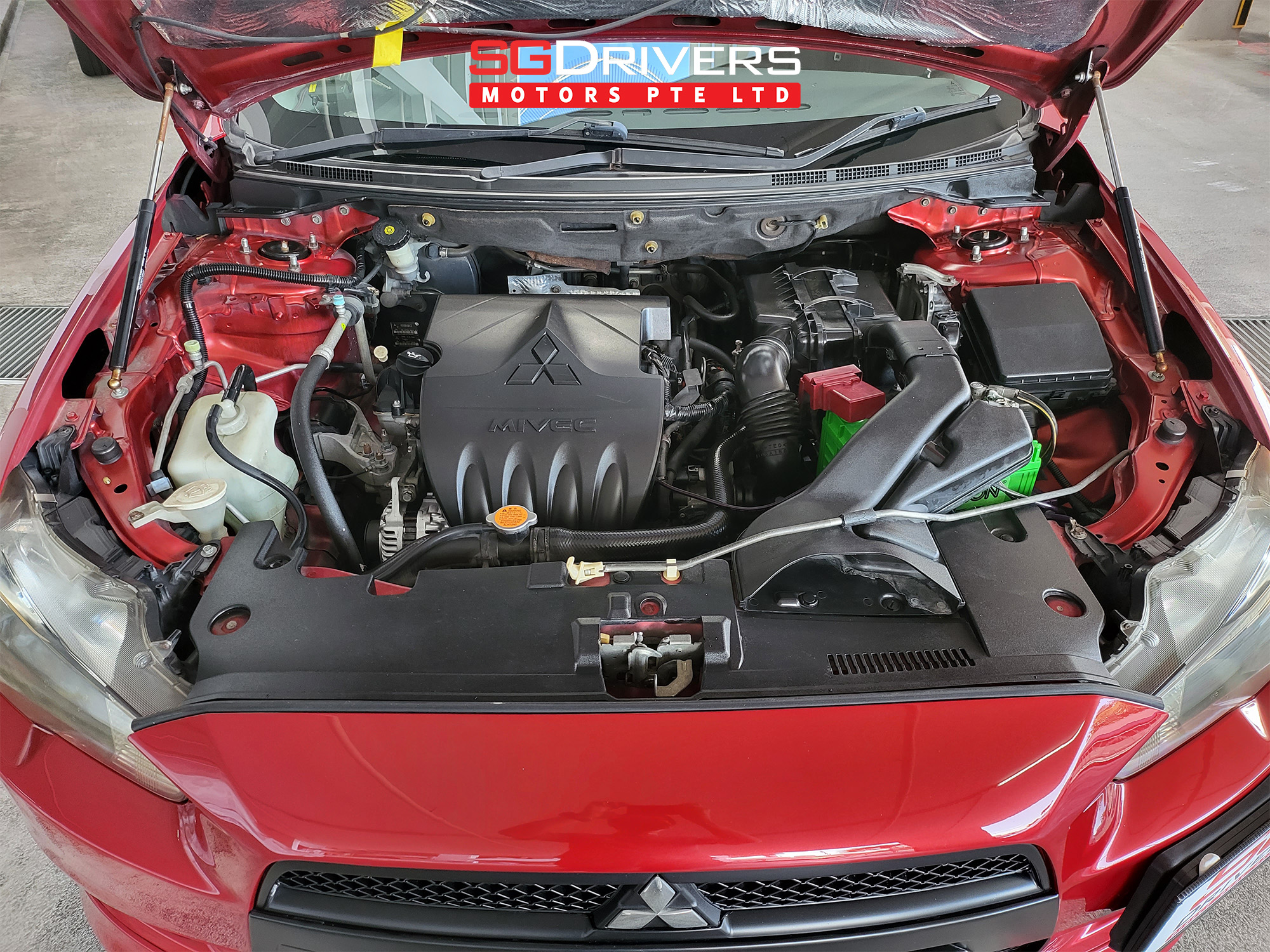 Built to last –
literally
Clean and well maintained 1.5L In-line 4-cylinders MIVEC Engine. Responsive and smooth possessing the spirit of competition.
Maximum Output: 107HP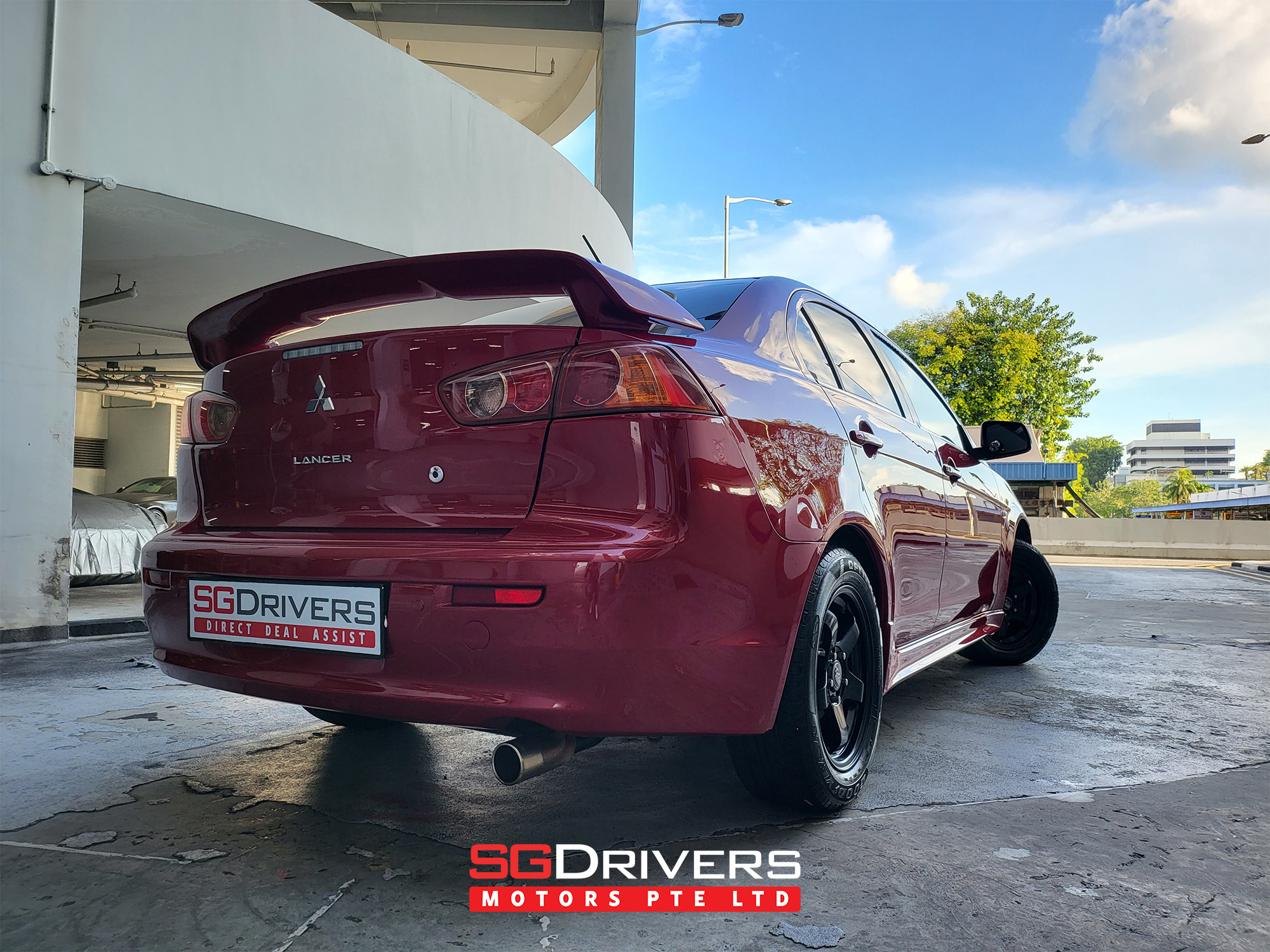 Never goes out of
Style

.

Functional family sedan with a focus in stability and toughness.

Equipped with:
Reverse Camera
Reverse Sensor
Spoiler
Driver's

Advantages
Sleek interior with features for your everyday use, a well designed cockpit.
Features including:

Multi Function Steering Control
Red shifter knob
Leather Seats
Multi-Information Display (MID)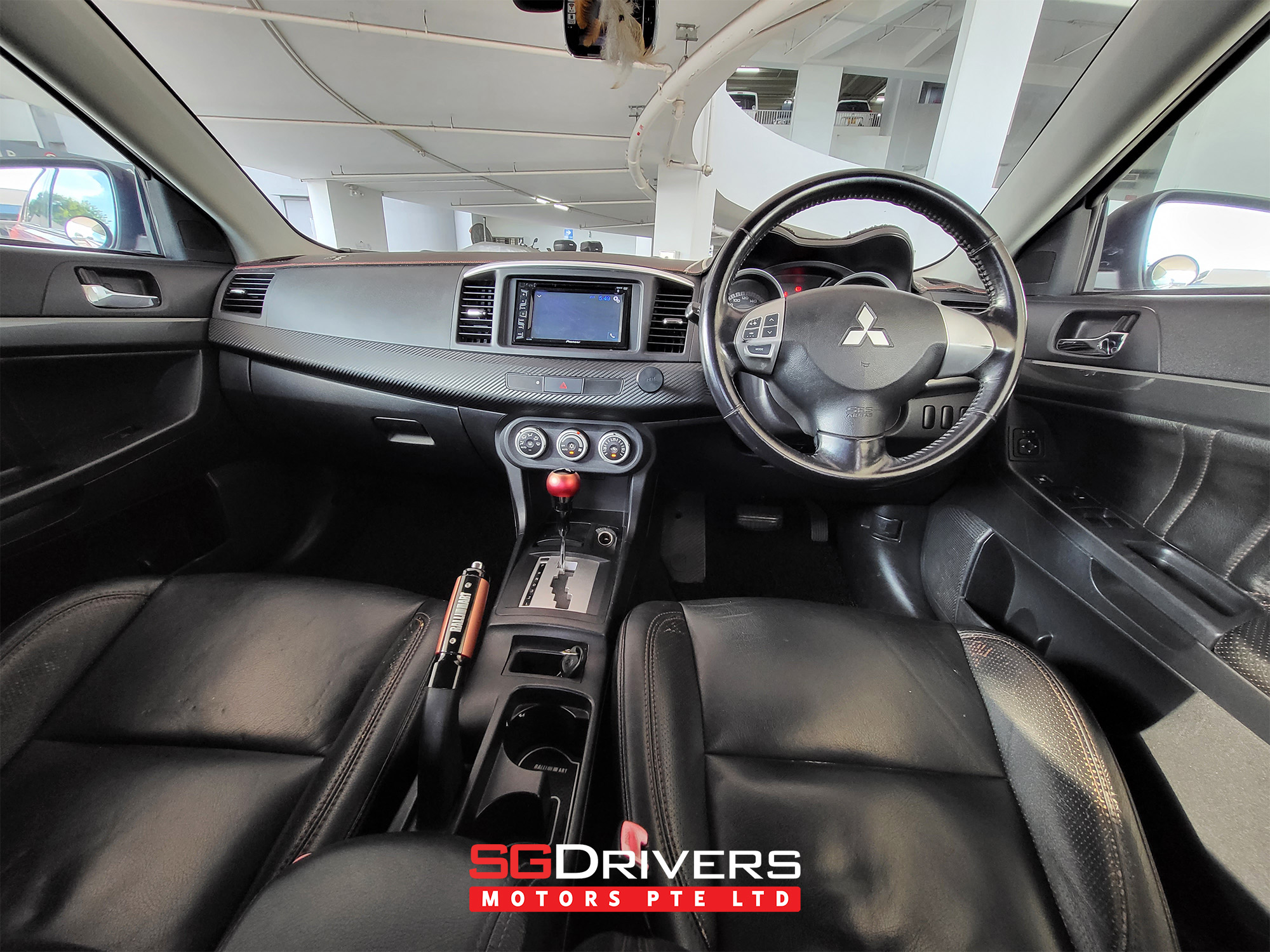 My Story
Every meaningful car has a story, here's mine. 
The Story of Mitsubishi Lancer
Hi, I'm red. This is the story about me and my life. I'm 14 this year, time flies when you are enjoying yourself.
For the past 14 years, I had great fun being pampered and I was well taken care of. I was made to be an iconic model with a fantastic drive and a sporty outlook. With my 1.5 Inline-4 MIVEC engine, I run smoothly with great torque matted with a bulletproof 4-speed automatic gearbox. Being Japanese-made, reliability is the word to describe me. I had parts replaced in me to run for the next 10 years.
I bring joy to everyone as they sit comfortably in my spacious cabin, and large boot space with folding rear seats to cater to a wonderful road trip across the border. Enjoy the music on every drive with a great strong bass on my sub-woofer. Having brand-new paintwork, I stun many after telling them my actual age. Enjoy the cold temperature in Singapore just like being in Genting with my air-conditioning. I assist my owners with sight during parking with my reverse camera.
With simplicity, I help my owners to enter and start the car without having to hold or press the key/remote. With great shoes (Tyres) on, I'll keep you safe day and night, wet and dry. Want to get to know me better??
Give our friendly consultant a call to have your question answered.
​
WE'RE ALWAYS HAPPY TO HELP!
Interested? This could be yours!
Contact:
Darius Chu
8833 3633
OR
Leave us an inquiry & we'll get back to you!