The Toyota Celica ST185 GT-Four Carlos Sainz Limited Edition, only 5000 of these homologation units was produced in the early 90s and 25 made their way to Singapore. The Celica ST185 GT-Four is equipped with a Transverse Turbo Charged 4 Cylinder engine, water-to-air intercooler & 4WD layout, the factory unit produces 205HP / 275NM of torque.
Jason, a Sales Operation Executive is the owner of this pristine condition Celica ST185. His journey started 10 years ago with a 2006 Honda City and through the years he owned many fun & interesting cars but none of them fulfilled his satisfaction till he got his hands on this Celica ST185 about 7 years ago.
During his ownership he tried to improve the performance of the vehicle, however, it didn't go as planned, due to the engine's poor health.
Therefore, Jason took his friend's advice and drove up north to Kuala Lumpur, Malaysia 4 years ago for this car's complete rebuild and restoration project.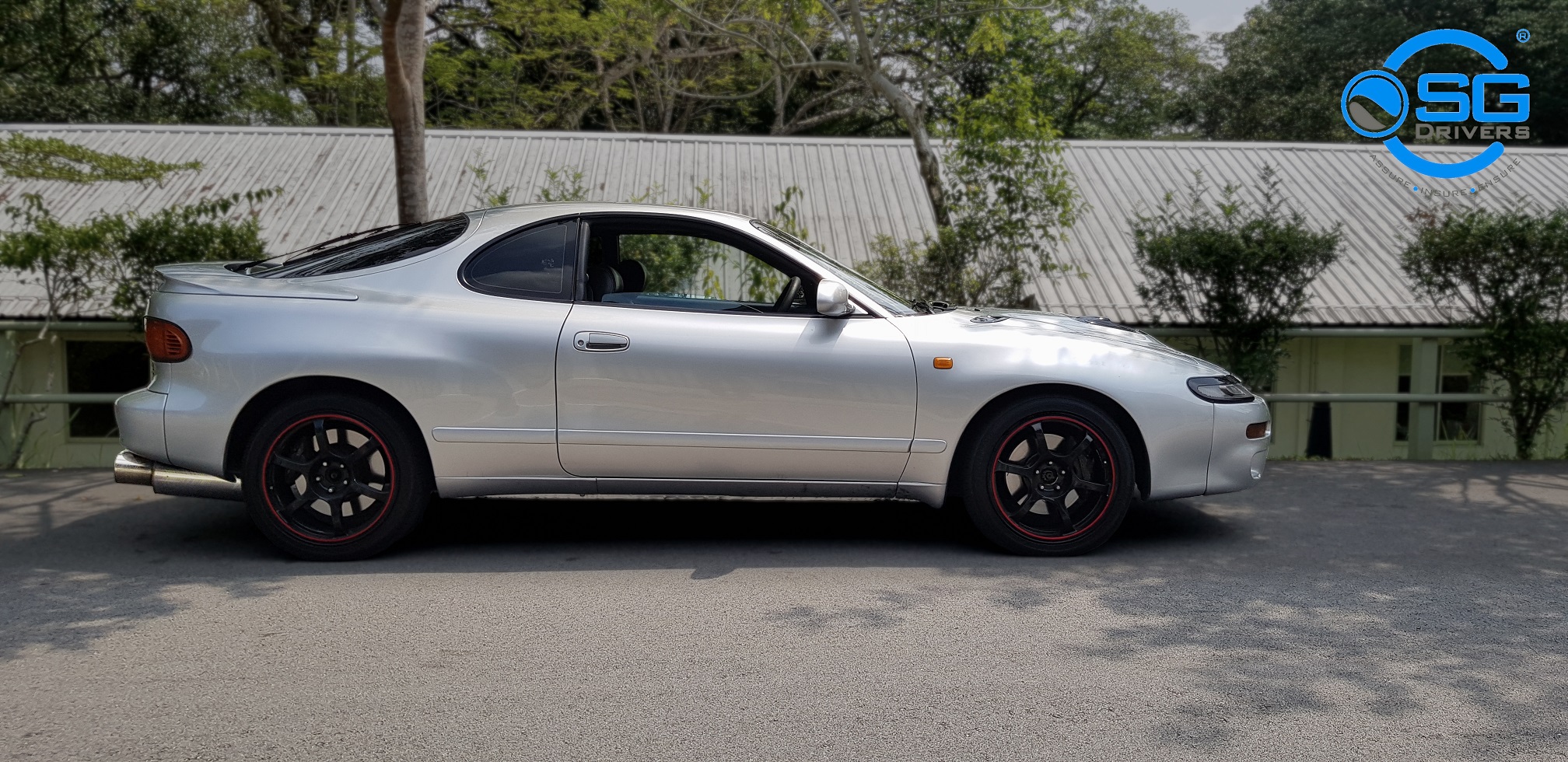 The Process.
Jason's Celica was stripped down to bare chassis along with the wiring, engine and transmission, they recoated and painted what was necessary. The restoration was done to a certain standard where most components including bolt & nut were removed, cleaned and polished.
And approximately a year ago, the Celica project was finally completed and Jason was able to bring the car home. The result was astonishing, both the exterior and interior were fully furnished, with no traces of rust or unpainted portion. The new & shiny Nissan Skyline GTR Nismo Z-Tune Silver coated the whole car, giving it a classy yet sporty look.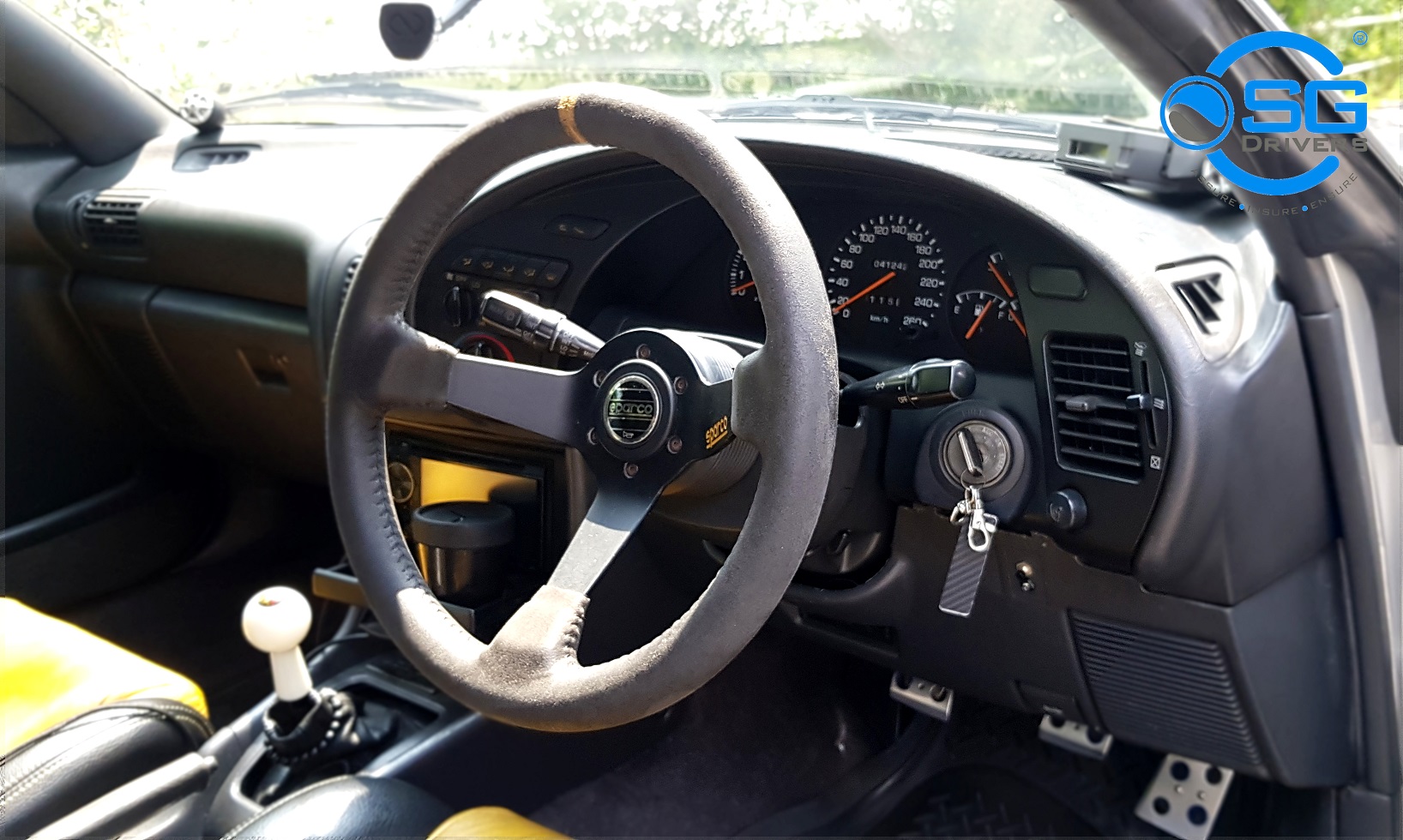 A Cockpit View.
The interior was restored with a functional cluster display and climate control including a retractable cup holder for his daily dose of hot coffee. Jason tried to up-keep the factory-looking cockpit as much as he could, even holding on to the original Celica GT-Four seats and maintaining a gauge-free dashboard.
But, what's with a Sparco deep-dish steering wheel, you may ask? Well, it does look good and surely delivers better driving pleasure!
Powered By.
The engine bay is otherwise, what you're looking at is a set-up which took a lot of time, precision and skills, There are a fair bit of parts that had been beautifully customized to improve both performance and engine bay presentation.
This fully rebuilt engine is powered by HKS Camshaft, CP Pistons, Brian Crower Connection rod, ACL race bearings and many more!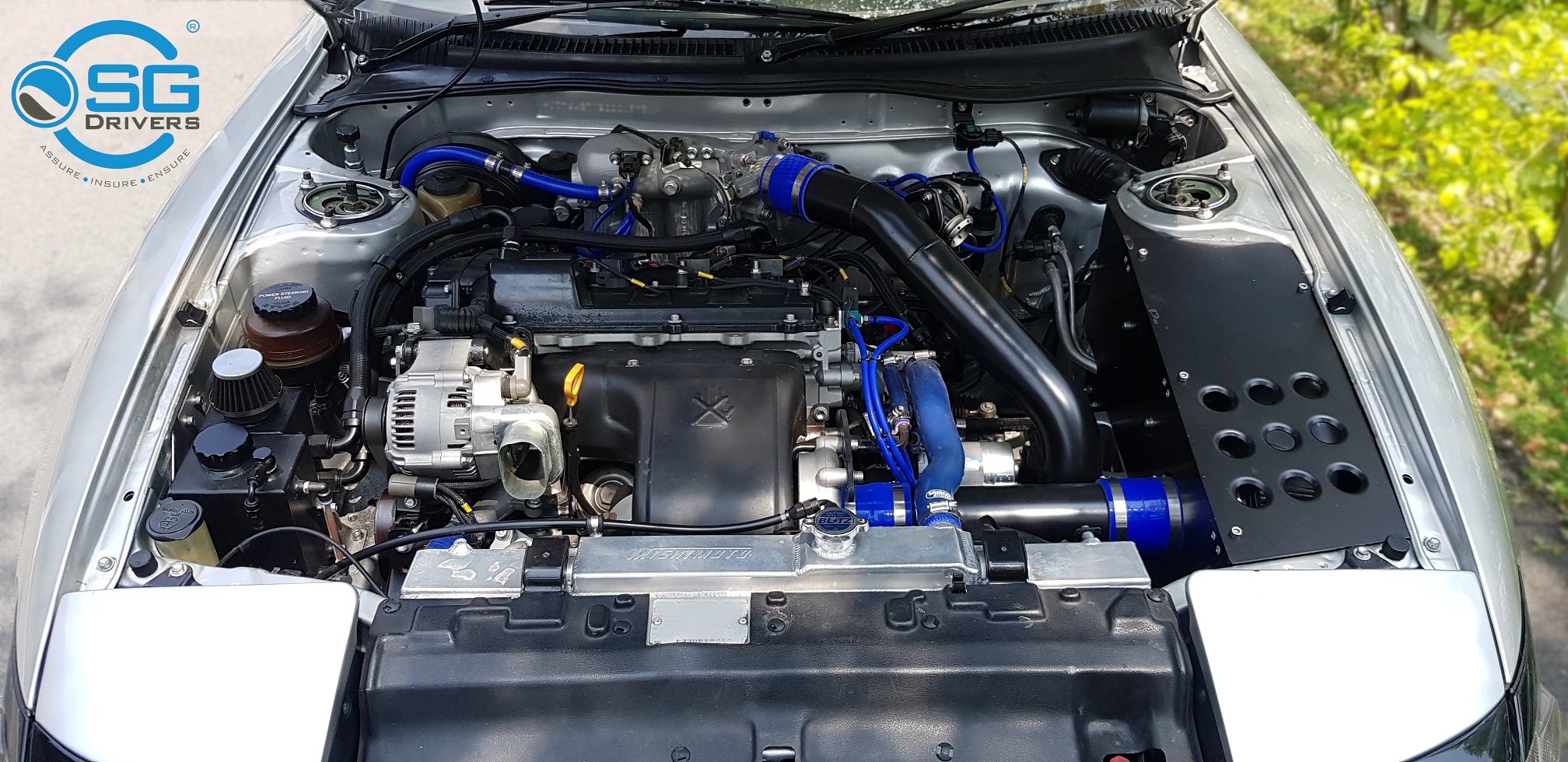 This set-up is electronically managed by a Link G4 Storm Standalone ECU, with the capability to successfully convert the Celica ignition system from a factory distributor system to a Coil-on-Plug system. It enabled additional reading via a customized crank trigger sensor which the factory Celica ST185 does not have.
All modifications were done according to local legal standards, including an LTA-compliant HKS Silent exhaust. The roar of the engine, the rumble of the exhaust and the discharge of boost pressure will defiantly be pleasuring to some!
To handle all those power… This Celica ST185 is equipped with a Tein suspension together with SuperPro undercarriage bushings to improve the handling of the vehicle, the suspension was tuned towards performance while not affecting too much on the ride height allowing smooth daily driving.
The owner.
Jason is a car enthusiast, a Mitsubishi fan in particular as he would have got the Mitsubishi GTO if it's not for the Celica ST185 Pop-up headlights. His most memorable car was his Mitsubishi Lancer – 1.8 GDI Turbo which he purchases a few years back as a replacement car while his Celica was in the restoring process, he got most of his technical knowledge during his Lancer ownership days.
With this newly restored Celica ST185, Jason aims to maintain its reliability by keeping the car the way it is now as he didn't want to make a similar past mistake of being under the influence of an endless modification journey.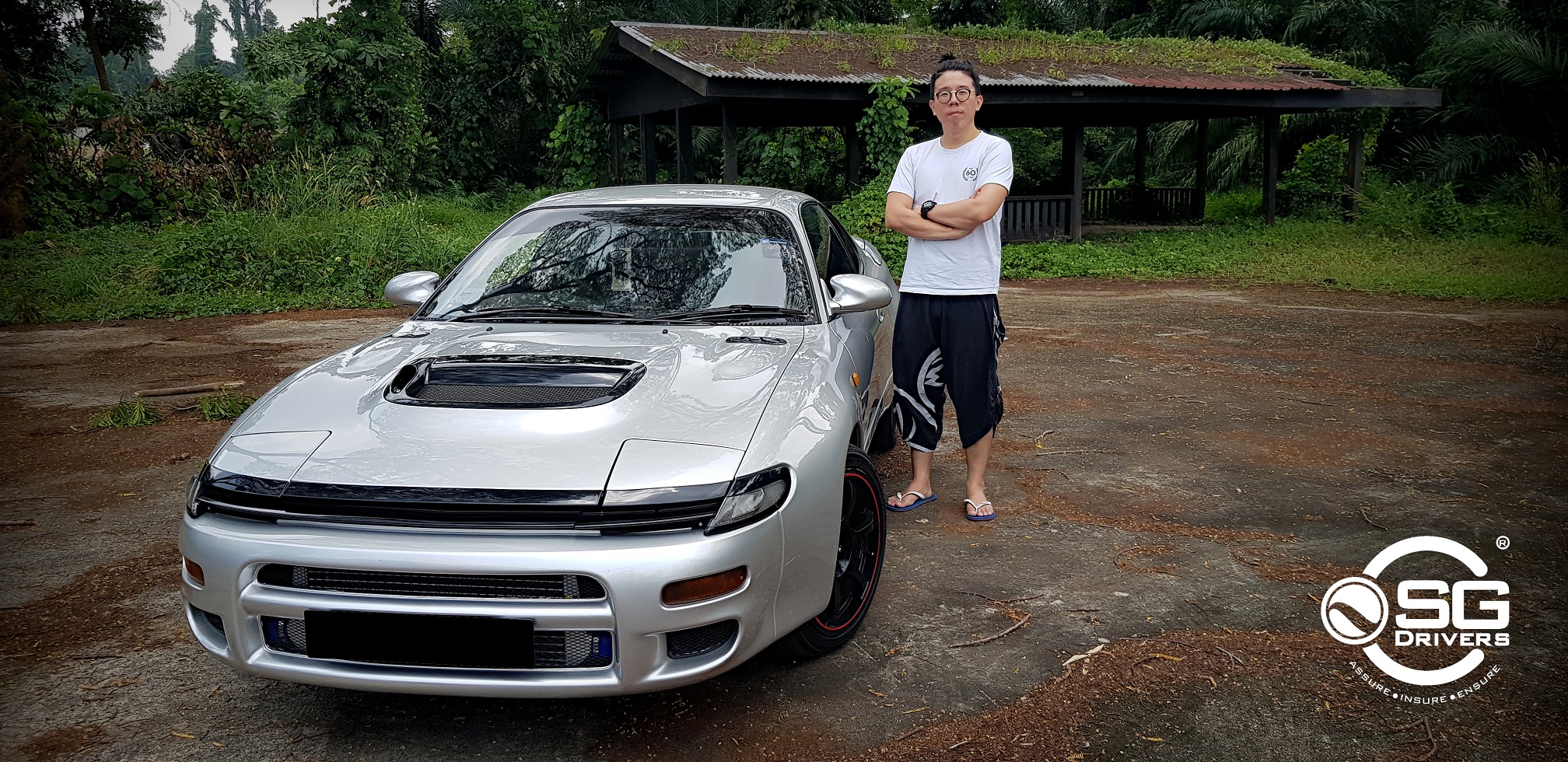 This beautifully restored Toyota Celica ST185 GT-Four Carlos Sainz Limited Edition is indeed one of Jason's greatest achievements, he will now continue to maintain it until someone who can appreciate and decides to take over this car.
Yes! This beauty here is for sale.
Jason's Acknowledgement:
Thanks to my family, Gerald and family, Raj, the lancer CS5 group, and those workshops that have serviced/repaired my GT4
Vehicle Specification:
Toyota Celica GT-Four / 1992
1998cc / 3S-GTE (Turbocharged) – 300HP
Transverse, 4WD
Power Enhancement:
Stainless Steel Air Intake
HKS Silent Hi-power
Mishimoto 2 row aluminium radiator
SARD fuel rail + HKS 1200cc Injectors
OEM turbo with steel turbine fin and billet compressor wheel
HKS LA clutch
Link Storm ECU
Handling Enhancement:
Tein Suspension
Rota Boost 17"
Sumitomo Tyres
Celica ST205 4 piston brakes
Superpro bushings
Exterior:
Paint source/ color code: Z-Tune Silver / KY0
Interior:
Stock GT-Four seat (upholstered to leather)
Sparco Deep Dish Steering wheel
Ground Zero sound system (front & back), Ground Zero Amp, Active
Subwoofer