Price: $23,000
Depreciation: $14,526 (as of 14/06/22)
| | |
| --- | --- |
| Registration Date: | 29 May 2009 |
| Road Tax: | $1,419 / Year |
| ARF: | $25,769.00 |
| | |
Descriptions
Well known for its efficient engine, comfortable interior and Reliable daily. The Honda Civic, a perfect daily commuter! An affordable and easy maintenance car that takes you & your loved ones to places! Experience satisfaction with a tap of a foot.
Learn more!

Let's take a tour!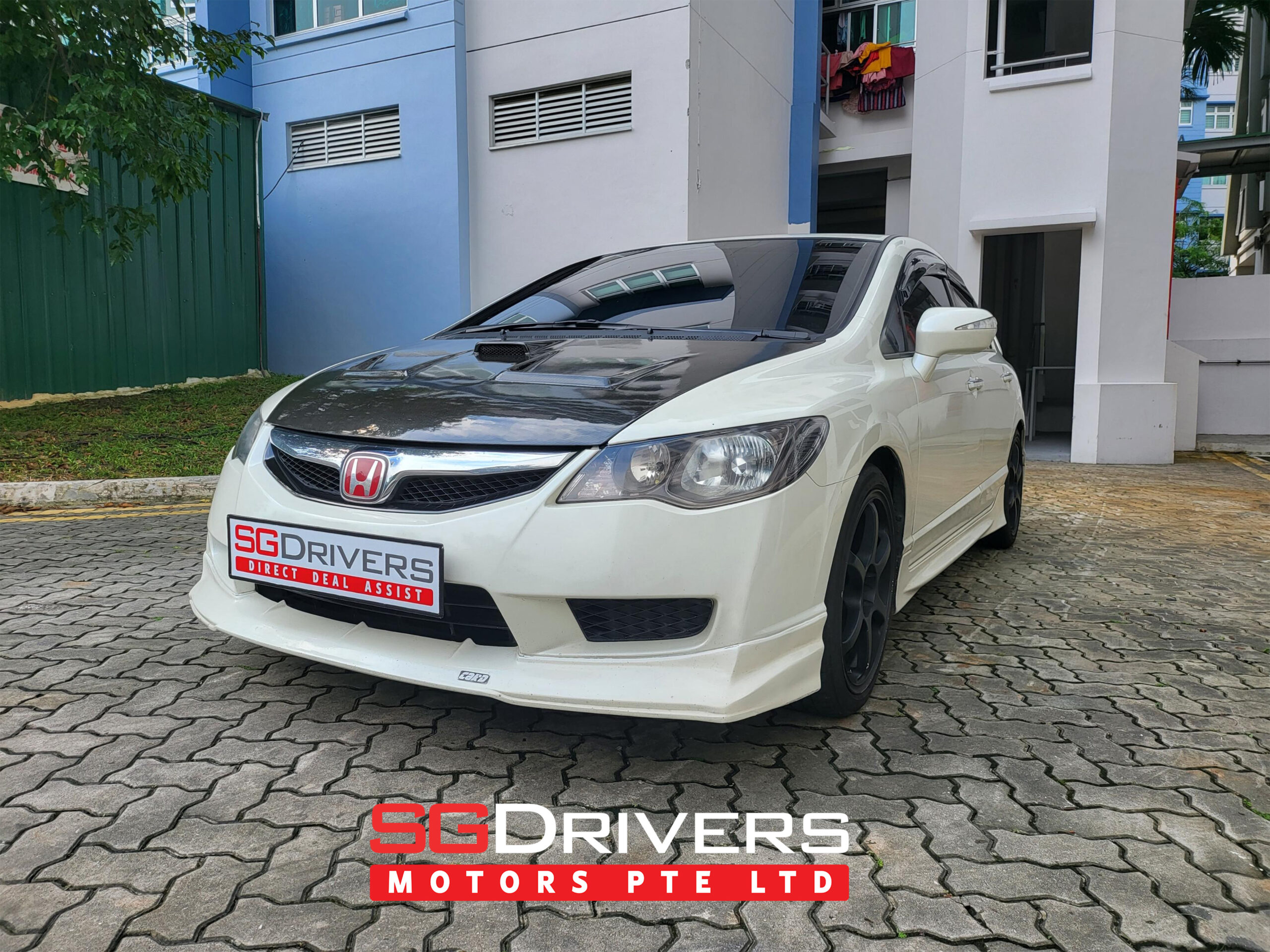 Sporty, Spacious, Reliable
The hot-selling Honda Civic! A very safety focus, sporty & efficient family sedan, defiantly turning your dreams into reality! This Civic is
Equipped with:
Carbon-fibre bonnet

Sporty body-kits

Retractable wing mirrors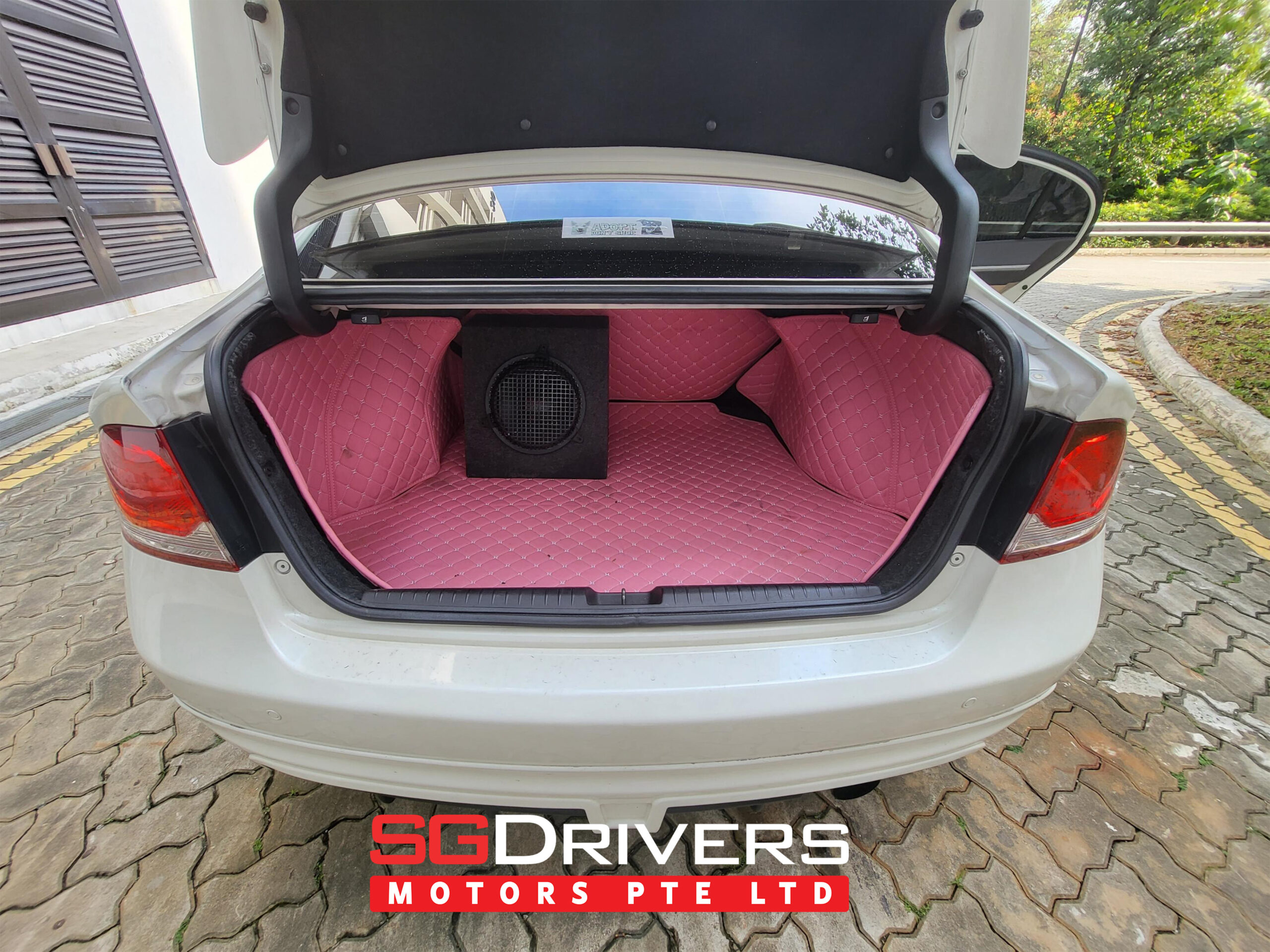 Bigger than it looks –
literally
Be mesmerized by its huge and well-shaped boot space. Knock-down rear seat trigger directly accessible in the boot.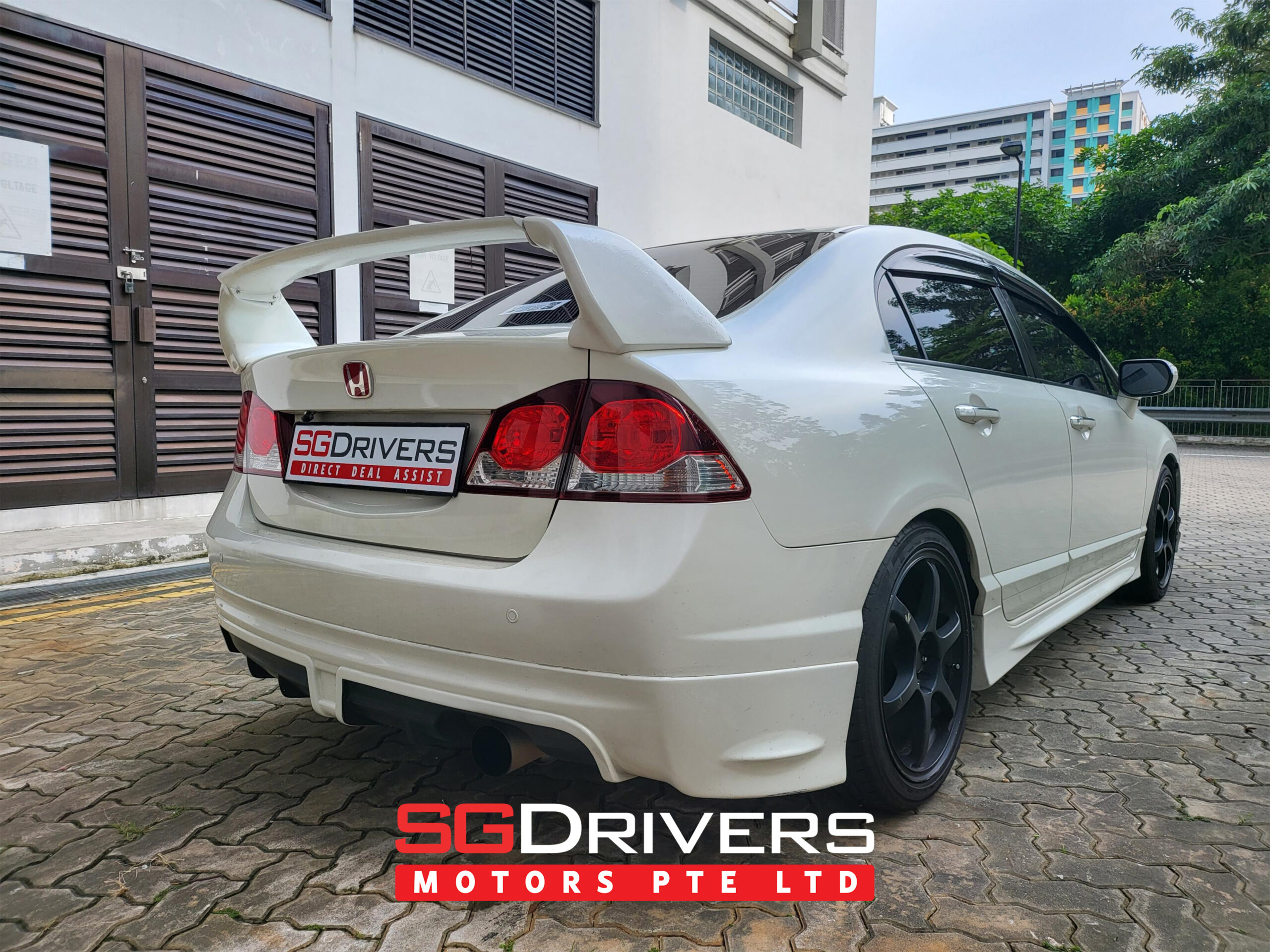 The
Sporty

Sedan

Functional family sedan with a touch of luxury and sportiness.

Equipped with:
Rear Spoiler

Reverse Sensor
Legal performance muffler
Sport rims
Body Kits
Driver's

Advantages
Sporty interior with lots of useful features, a driver orientated cockpit
Features including:

Multi Function Steering Control
Cruise control 
Paddle Shifter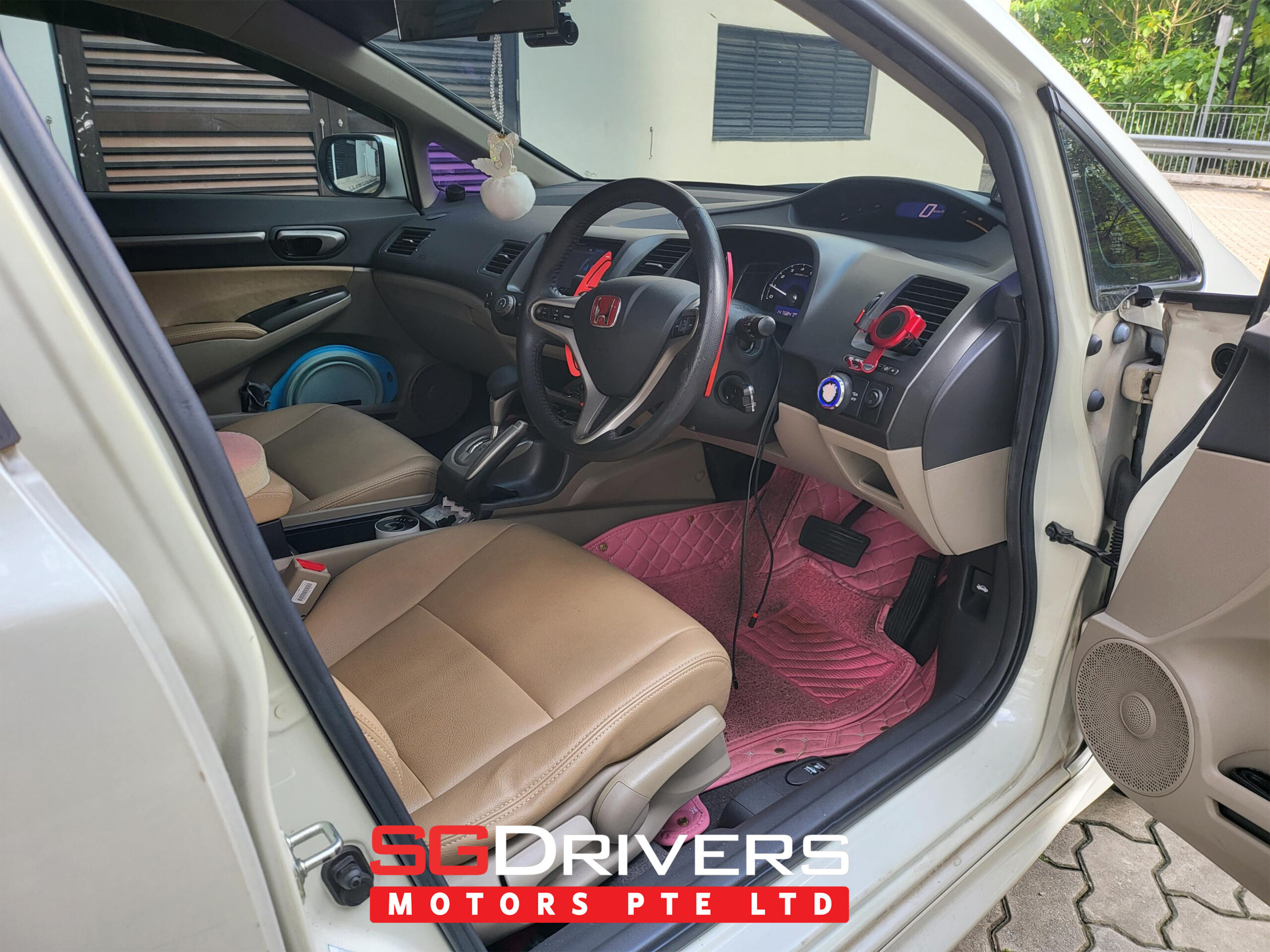 My Story
Every meaningful car has a story, here's mine. 
Prices of COE Scaring you away from being a car owner?? Fret not! We have just the perfect solutions for you!
Presenting the HONDA CIVIC 1.8A!! With a lifespan of 1 Year 9 Months remaining, The Honda Civic has been one of the best driving vehicle with its superb handling. Enjoy the sportiness with a powerful 138bhp i-Vtec engine and responsive 5-speed automatic transmission that comes with paddle shifters. A brand and model that has been known for its reliability.
Check out his pimped-out ride that's well-taken care of by its owner. The last servicing was done in April. Enjoy the ownership now.
WE'RE ALWAYS HAPPY TO HELP!
Interested? This could be yours!
Contact:
Darius Chu
8833 3633
OR
Leave us an inquiry & we'll get back to you!